Choose Your Inspector Wisely
With every full home inspection, we have Sewer Line Protection from SewerGard, the world leader in underground repair coverage. Buy with confidence and worry less knowing that main water and sewer collapses and breaks are covered, up to $4000.
*See policy for complete terms and conditions.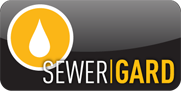 Call us at 763-219-3122.